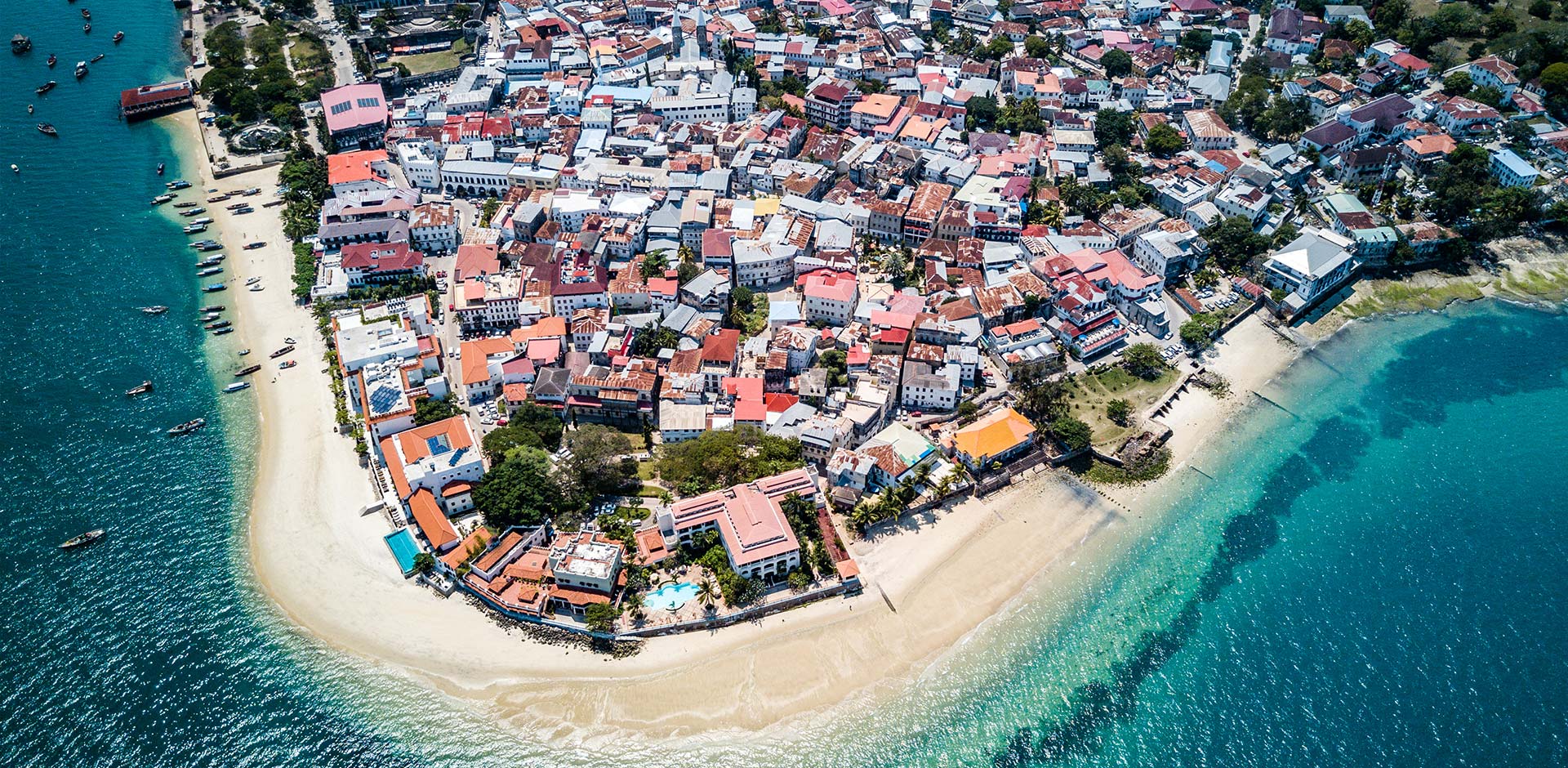 The Swahili Experience in Zanzibar

The More You Learn... The Greater The Fascination
We've noticed that once our guests have sampled the charismatic charm of the island, they want to know more. So, we've put together a visitor library that's brimming with books on the island. Our range also includes a comprehensive selection of books on flora and fauna, ornithology and marine biology. You'll also find information on the island's spice trade, cuisine and folk lore.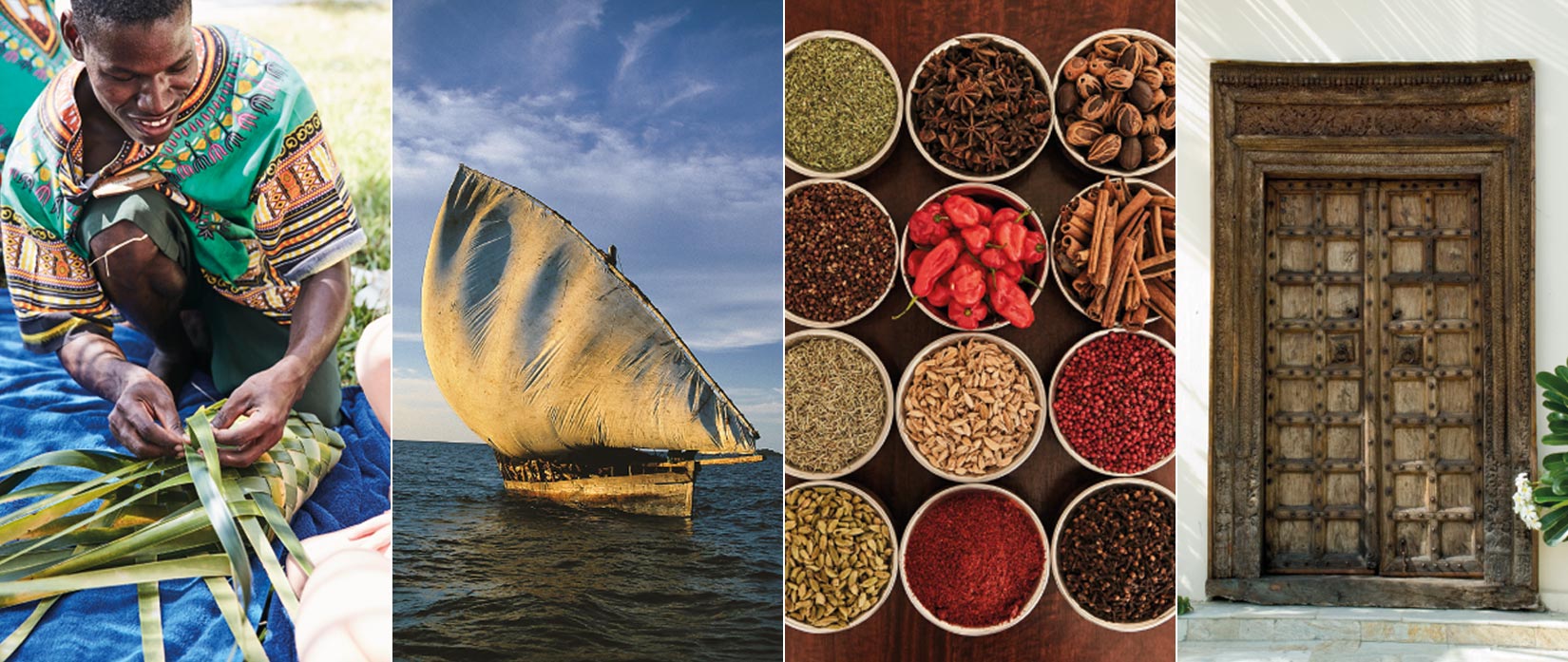 School Swahili-Style
Following your indulgence in the exquisite tastes of Swahili cuisine, you might find yourself intrigued by the prospect of replicating these flavors in
your own kitchen. Embark on an enlightening journey by participating in our chef's masterclasses, where you'll uncover the mysteries behind
the spices, seafood, and coconut that characterize these dishes. Alternatively, immerse yourself in our Swahili School, where lessons unfold
beneath the shade of palm trees and are led by a local Mwalimu (teacher). This opportunity allows you to not only learn the Swahili language
but also delve into the rich history of Zanzibar. For an authentic encounter with Zanzibar's culture, consider partaking in a
beach-side palm weaving session, enabling you to craft your very own sun hat.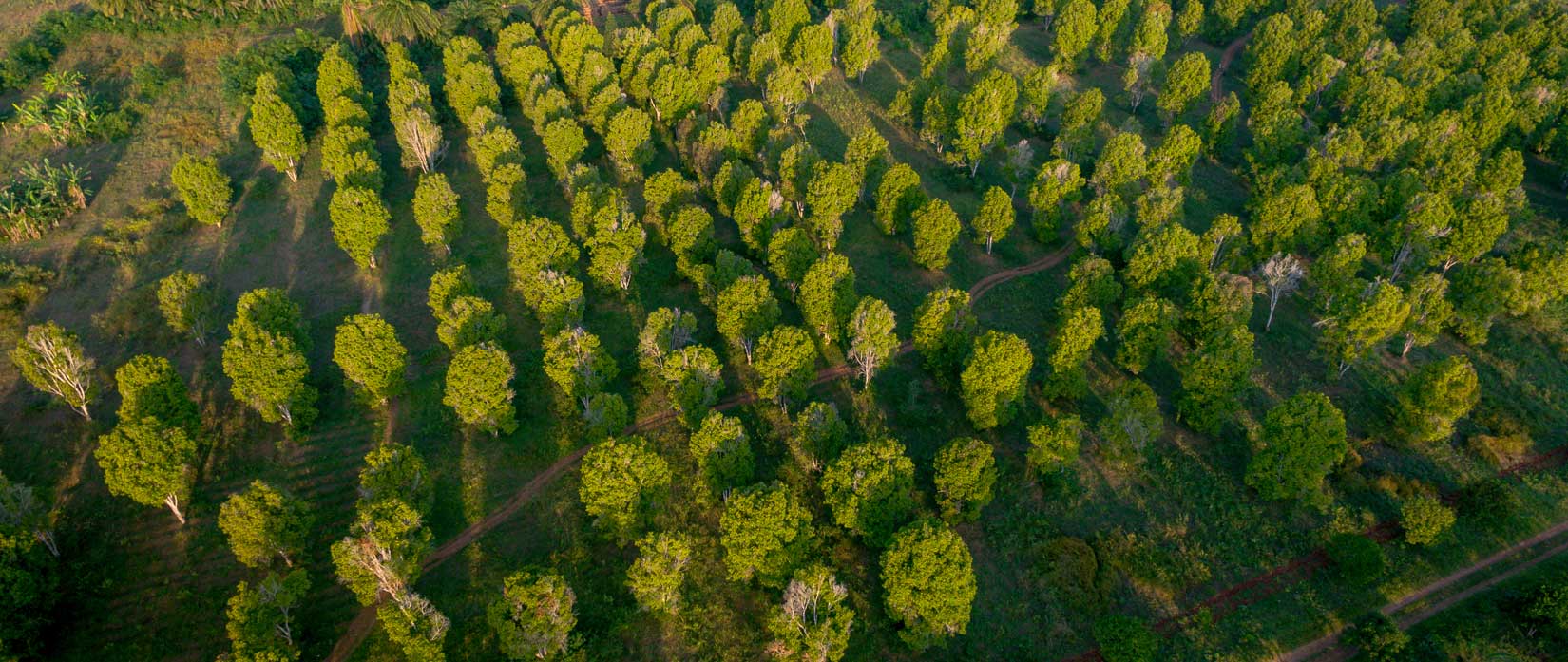 Spice Isle Remembered
To encapsulate the vibrant memories of your captivating sojourn on the enchanting Spice Isle, our Guest Relations Desk presents an assortment of tours
and day excursions. Furthermore, we're thrilled to suggest a selection of cherished family favorites. These exclusive and tailored encounters not only
provide exceptional chances for picturesque photographs but also facilitate authentic interactions with the locals, enabling you to glean insights into the
abundant heritage of Zanzibar.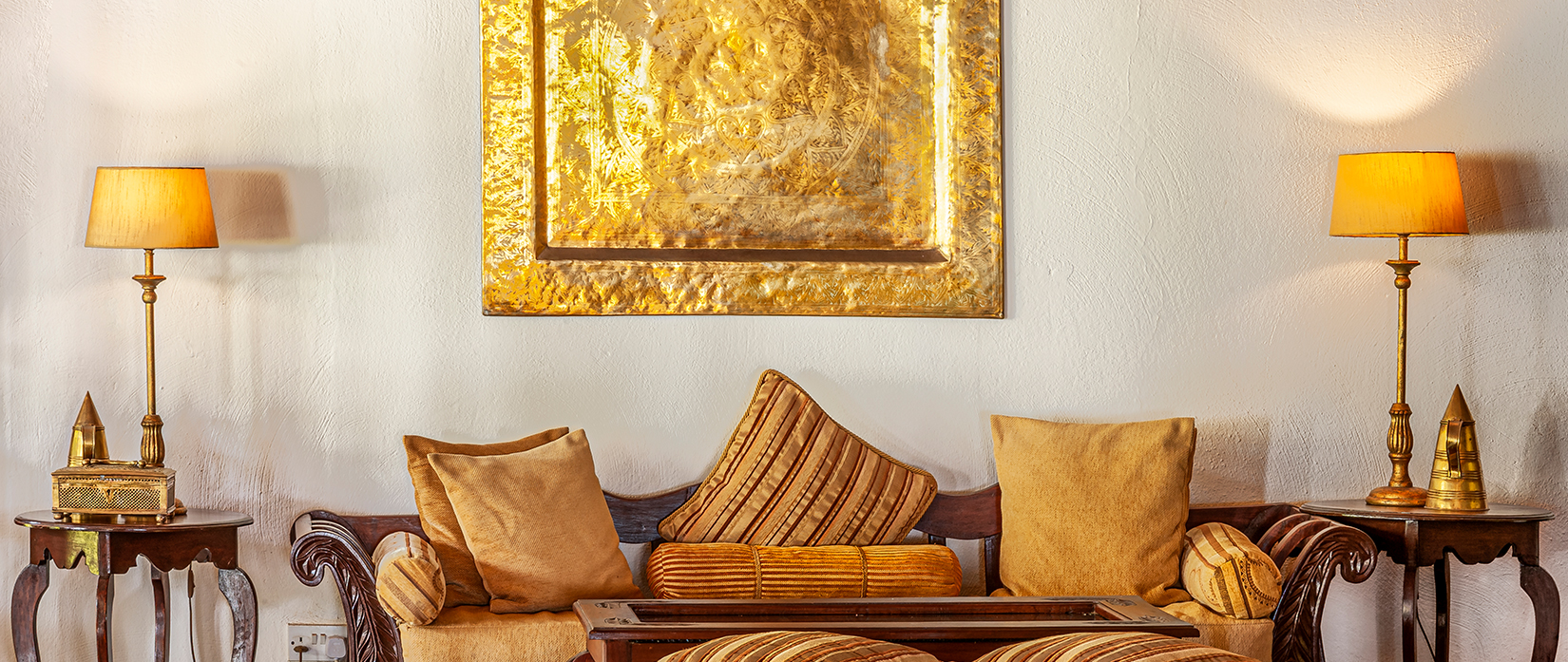 The Zanzibar Experience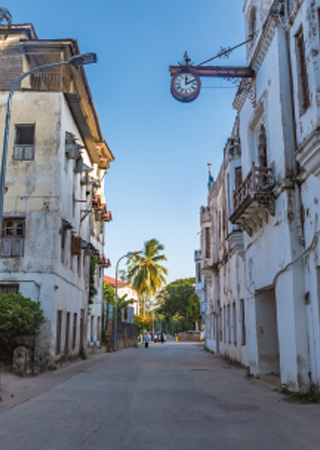 Go Local, Learn About Authentic
Zanzibar Life
This unique experience offers a genuine and rarely-encountered glimpse into the lifestyle of Zanzibar. Join us on a journey to the nearby village of Bwejuu, where we will visit the school and mosque, receive a heartfelt welcome into a traditional Swahili home, and enjoy a leisurely stroll to explore the offerings of the local market. What's more, we're excited to announce that the proceeds from this tour directly contribute to the village fund, empowering the community to establish their own healthcare, educational, and financial facilities.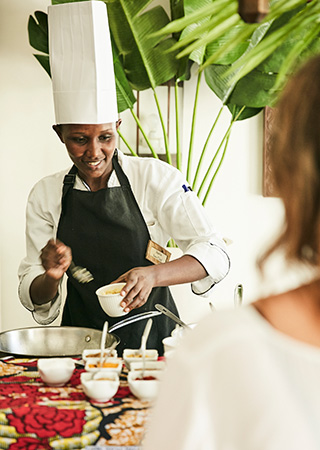 Spice Island Master Class
Join our chef as he presents a master class on Swahili cuisine and Zanzibari spices. Put together your own menu of Swahili dishes using the traditional blend of African, Indian, Arabian and Persian influences together with a colourful fusion of sea-fresh fish, tree-picked coconuts and fresh limes. A great diversion for couples and families alike.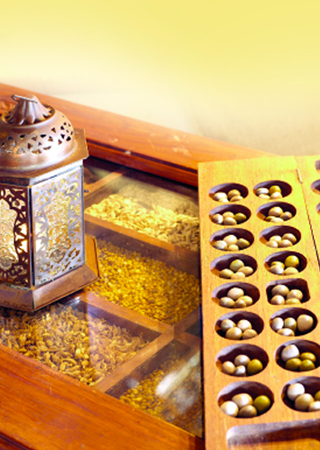 Be a Bao Master
If you're keen on honing your skills while enjoying your vacation, why not seize the opportunity to delve into the ancient game of Bao? With its origins in East Africa, this game is a common sight being played in various town squares across the archipelago. Bao is a sophisticated and intellectually stimulating game played on a mancala board with four rows, each containing eight pits—referred to as "mashimo" (holes) in Swahili. Zanzibar is renowned for its adept "bao bingwas" (masters), and one of them would be delighted to guide you through the intricacies of the game. For further information, feel free to reach out to our Guest Relations Desk.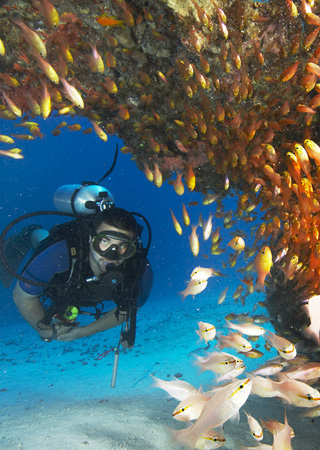 Coral Reef Exploration
If you're intrigued by the prospect of delving deeper into the mysteries of our pristine coral reef, why not contemplate joining our reef safari? Guided by a proficient expert with unmatched expertise in coral formations and marine ecosystems, this adventure commences at low tide and presents a fusion of physical engagement, awe-inspiring views, photographic opportunities, and an unmatched firsthand encounter with the underwater realm.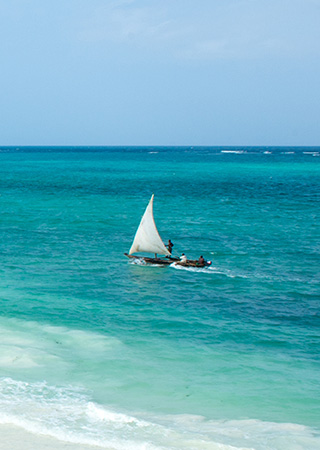 Drift Down the Coast on a Dhow
Experience the epitome of Zanzibari pleasure as you step onto our splendid Swahili dhow, embarking on a leisurely voyage along the captivating coastline and into the unique mangrove swamps that characterize the island's essence. These serene yet animated mangroves, bustling with bird life, hold significance as a crucial source of sustenance and construction materials for the traditional Swahili homes. Immerse yourself in the practice of traditional hand-line fishing, and upon your return to the hotel, collaborate with our Chef to tailor the presentation of your catch, resulting in a delightful dinner experience.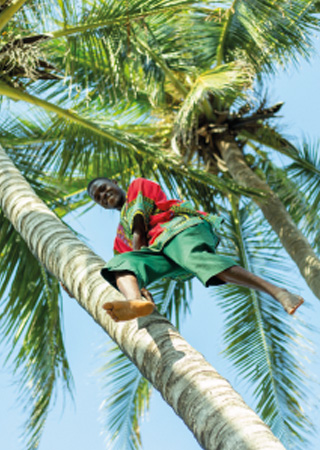 Go Climb a Palm
Participating in physical activity, enjoying the moment, and capturing stunning photographs are all integral aspects of the adventure when you dare to climb a palm tree and harvest your own coconut (if you're up for the challenge). Our adept gardeners execute this task effortlessly, relying solely on their bare feet and a simple rope. Intrigued to give it a try? If so, a team member is ready to provide guidance through the process. Moreover, they'll be on hand to help you craft a personalized palm mat or beach hat—a tangible keepsake to take home from your Zanzibar escapade.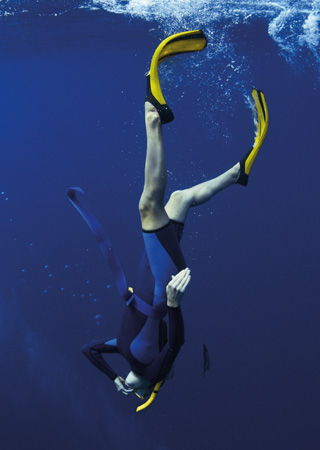 The Rising Sun – A Dive School With a Difference
We take immense pride in introducing the exclusive Dive Centre in Zanzibar, holding the prestigious title of the sole PADI five-star Gold Palm and RAID diving certified center. What's more, we have the honor of being the trailblazers in discovering the unexplored treasures along the southeastern coastline. With 19 years of experience at our Rising Sun Center, we promise you not only unparalleled professionalism but also an unwavering dedication to preserving the pristine ecology of this remarkably vibrant marine environment.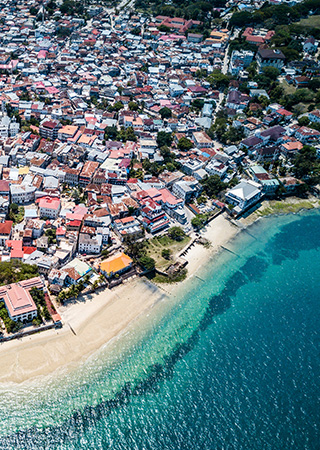 Unmissable Stone Town
Bestowed with the honor of being a UNESCO World Heritage site, it remains unmatched as the ultimate representation of Swahili Culture at its zenith. A captivating amalgamation of Sultan's palaces, winding alleys, lively markets, antique emporiums, and ancient forts, this cultural sanctuary is a realm of wonders that must be experienced firsthand to truly comprehend its significance.
Our Zanzibar Collection
Over the course of three generations, our close-knit family has fostered The Zanzibar Collection through a cherished 25-year connection with Zanzibar. We hold this relationship in high regard. What fills us with immense pride is that our properties genuinely embody the very heart of an authentic Zanzibar encounter.
With meticulous attention to detail, each property within the Collection is subtly distinctive, carefully designed to appeal to both families and couples. We offer a diverse spectrum of prices and atmospheres. This ensemble sets the benchmark for excellence, while simultaneously upholding our unwavering commitment to the utmost standards of environmentally-conscious practices.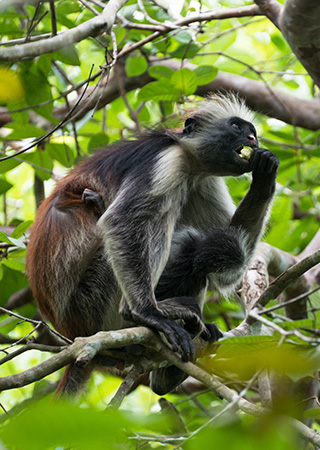 Red Colobus Monkeys & Forest Trails
Venture into one of the limited remaining tropical forests on the planet at the Jozani Chwaka Bay National Park. This park holds the distinction of being the only national park on the island, and it's on the brink of gaining recognition as a UNESCO World Heritage Site. Within its boundaries, well-kept pathways lead you through vibrant woodlands and captivating mangrove swamps, all easily accessible thanks to meticulously maintained boardwalks.