Welcome to
The Palms, Zanzibar

Rated Amongst the Best Hotels in Zanzibar
We welcome you to Zanzibar's most exclusive, private resort with just seven villas in a personalized and intimate setting…. the perfect, romantic getaway. The Palms is a sanctuary for those in search of tranquility…a place to stimulate the senses and experience the very best of the Island of Zanzibar. The Palms is one of the world's most romantic all-inclusive resorts, says Travel + Leisure.
Zanzibar, the magical Island where the fusion of Arab, African and European cultures has created a pace of life, a style of cuisine and a colorful tapestry of architecture, heritage, myth and magic that is found nowhere else in the world.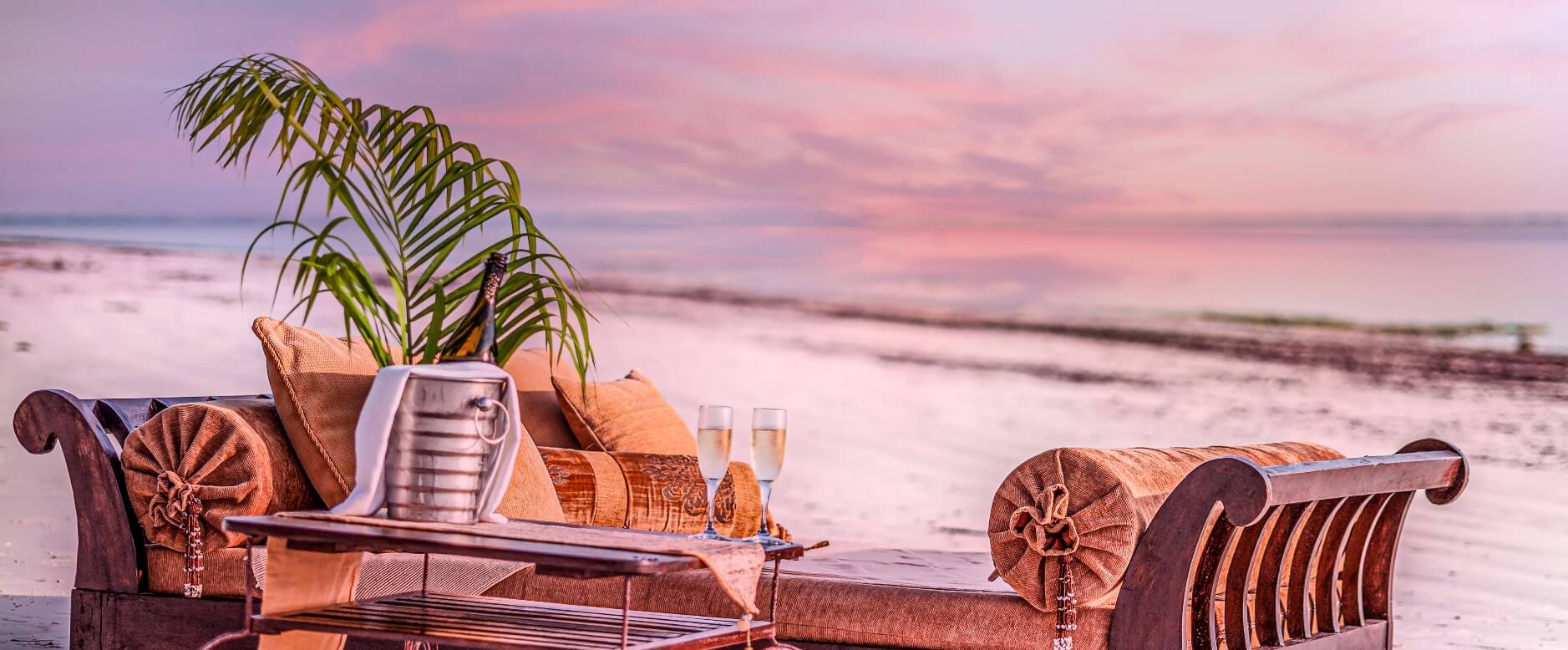 Extended
Stay Offer
Immerse yourself in
a tropical island vacation
Unwind in the comfort of our luxurious villas and
make the most of your time in paradise!
BOOK NOW
A Divine Experience
Savor the Moment
There aren't enough words to describe how amazing this property is, from the moment we
left the highway a magical holiday began. The staff, Jackson in particular, are the most
genuine, friendly, helpful, and thoughtful. The room is itself, is a pretty decent size bungalow,
is rustic but everything is where you want it, and works perfectly.

~ Guest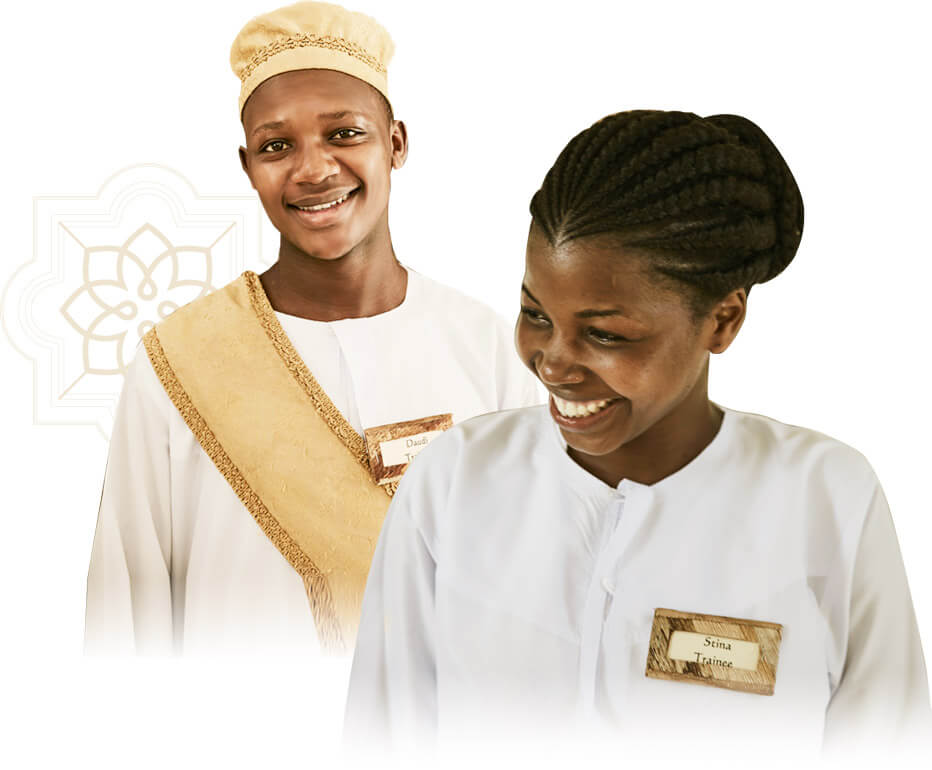 Enjoy the welcoming smiles
& enduring warmth of Africa
Request Concierge Service
Take advantage of our bespoke concierge team and allow them to build a dream itinerary for you. Our staff will be on hand to assist with anything you need, from planning a dhow trip or booking a table at the restaurant or booking a spa treatment to organising airport transfers.
Book Now
Delicious Island Cuisine & More
Our menus reflect the diversity of local produce & incorporate a fusion of cuisines.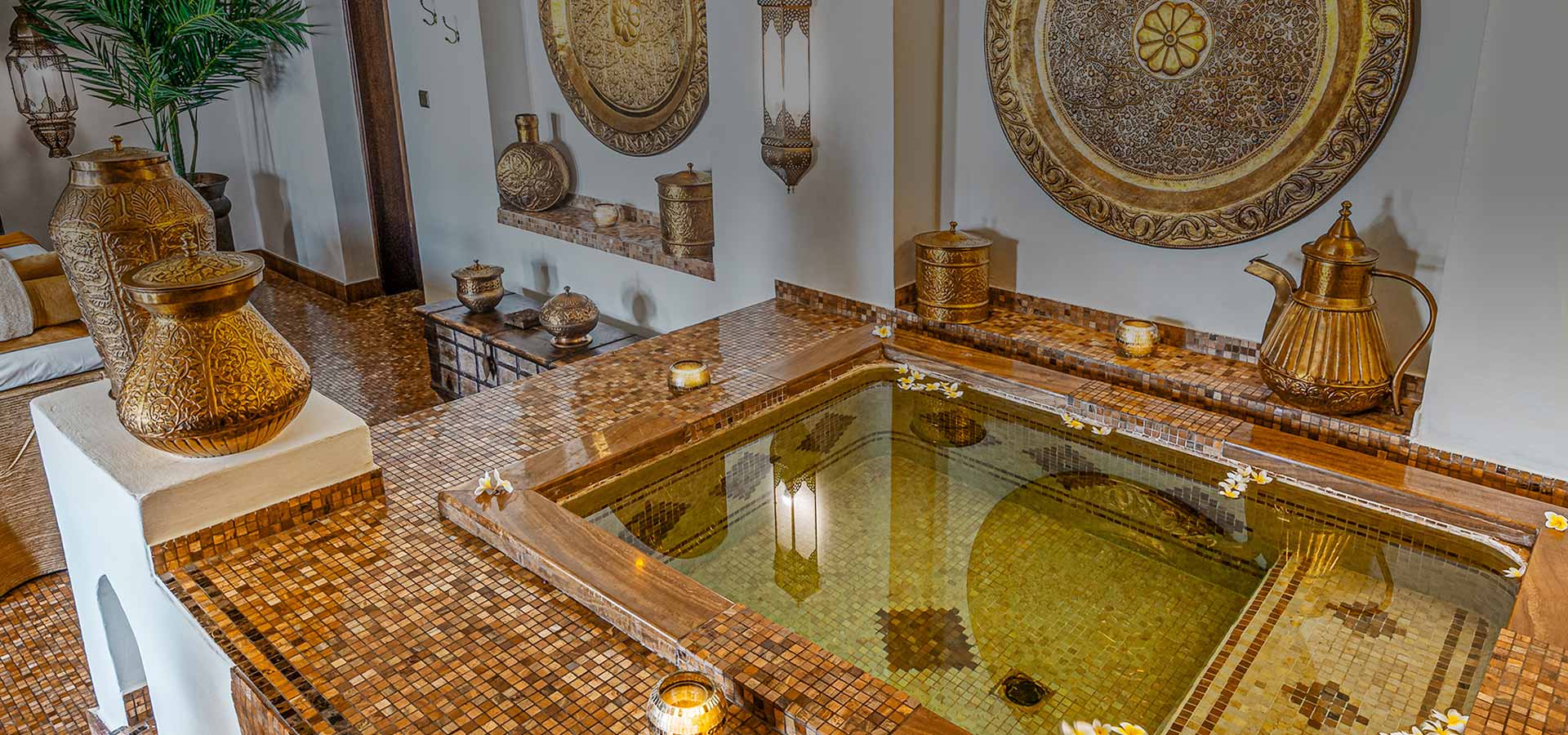 Tranquility in Paradise
Frangipani Spa available at Baraza Resort and Spa
Let us pamper you with one of our many massages and treatments for you to indulge in to make
your stay truly relaxing. We offer a wide array of specialized massage techniques and
treatments, including the renowned Thai massage.
Book A Massage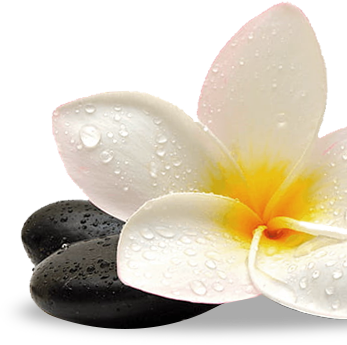 FAQs
The Abeid Amani Karume Airport, Zanzibar (IATA CODE = ZNZ)
If you are booking through a travel agent, they may have ground services in Zanzibar available to meet you alternatively please let us know and we will make these arrangements at an extra fee.
Yes, all of our award winning properties are located right in front of a white sandy beach
Similar to majority of the "Swahili Coast" our beaches are tidal and the tide timings change with each season. (you may google exact high and low tide timings for your specific stay with us) Low tide is a wonderful opportunity to take a free guided "Reef Safari" and discover some of our wonderful marine life.
Awards
Condé Nast Traveller
Hot List
Featured in the Hot List for the 60 best new hotels in the world by Condé Nast Traveller, a Prestigious worldwide Travel Magazine.

Tripadvisor Travelers'
Choice Award 2022
Top 10 All-Inclusive Hotels in the World
Top 03 Hotels for Romance in Africa
Top 10 Luxury Hotels in Africa
Top 20 Small Hotels in Africa

Condé Nast Traveler
Top 30 Island Beaches
Palms lies on Bwejuu Paje beach which was voted as one of the top 30 Island beaches in the world by Condé Nast Traveler.

Condé Nast Johansens
2013
The Frangipani spa in Palms is an oasis featuring its own lap pool with underwater music and is recommended by Condé Nast Johansens.