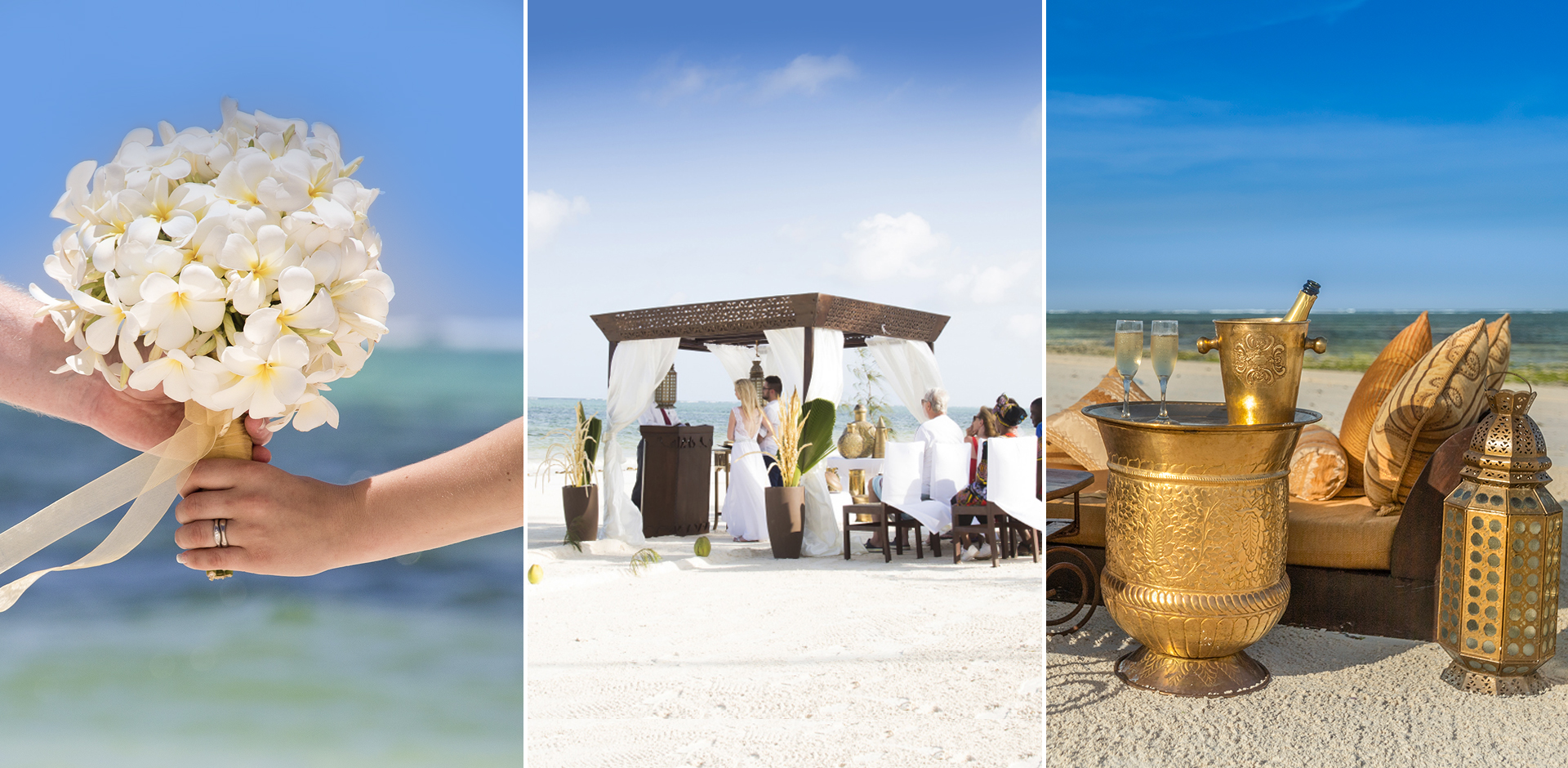 Weddings & Honeymoon in Zanzibar

Make Your Special Day a Memory for Eternity
We excel in the art of bespoke weddings – as intimate for two as they are for 200. Our silver crescent of Indian Ocean beach makes the ideal venue for a simple bare-foot ceremony. We are also experts in the provision of evocative wedding bowers, which can be set either against the backdrop of our translucent aqua-blue waves, or amongst the palms or even by the pool. Our wedding team is exceptionally well-versed in working with you on personalizing everything from flowers and champagne – to hair to make-up. If you'd like an authentic Swahili ceremony, why not arrive by dhow? And we'll provide a hand-woven palm arch, traditional music and the best of Zanzibar cuisine; alternatively we're adept in staging an elegant formal banquet. And, whether you'd like to reserve the entire hotel and grounds for the event or just our superlative honeymoon suite we will consider it an honour to make your special day a memory to treasure.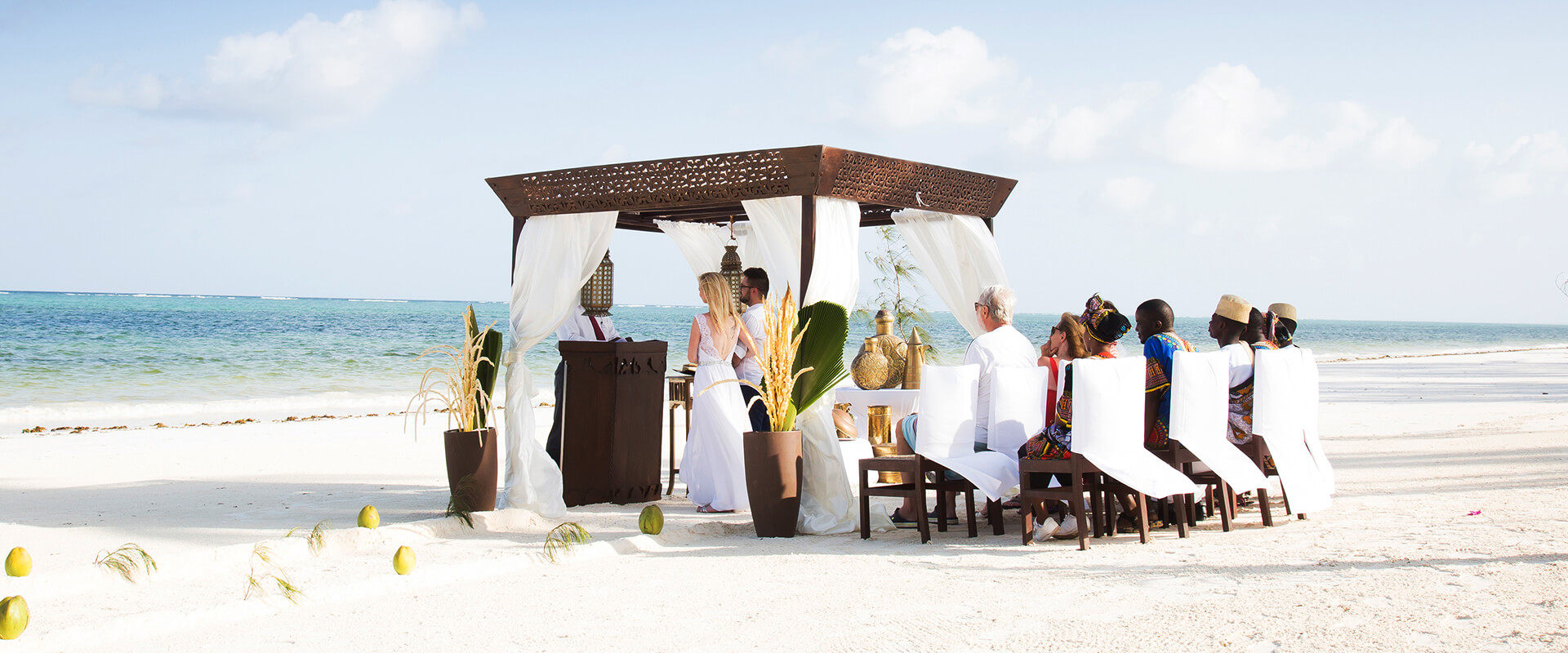 Weddings
Baraza can arrange the private symbolic "Island beach ceremony" of your dreams. If this sounds like the way you would like to mark and celebrate this
special occasion, Baraza can organize your perfect romantic symbolic wedding beach ceremony.
Booking Enquiry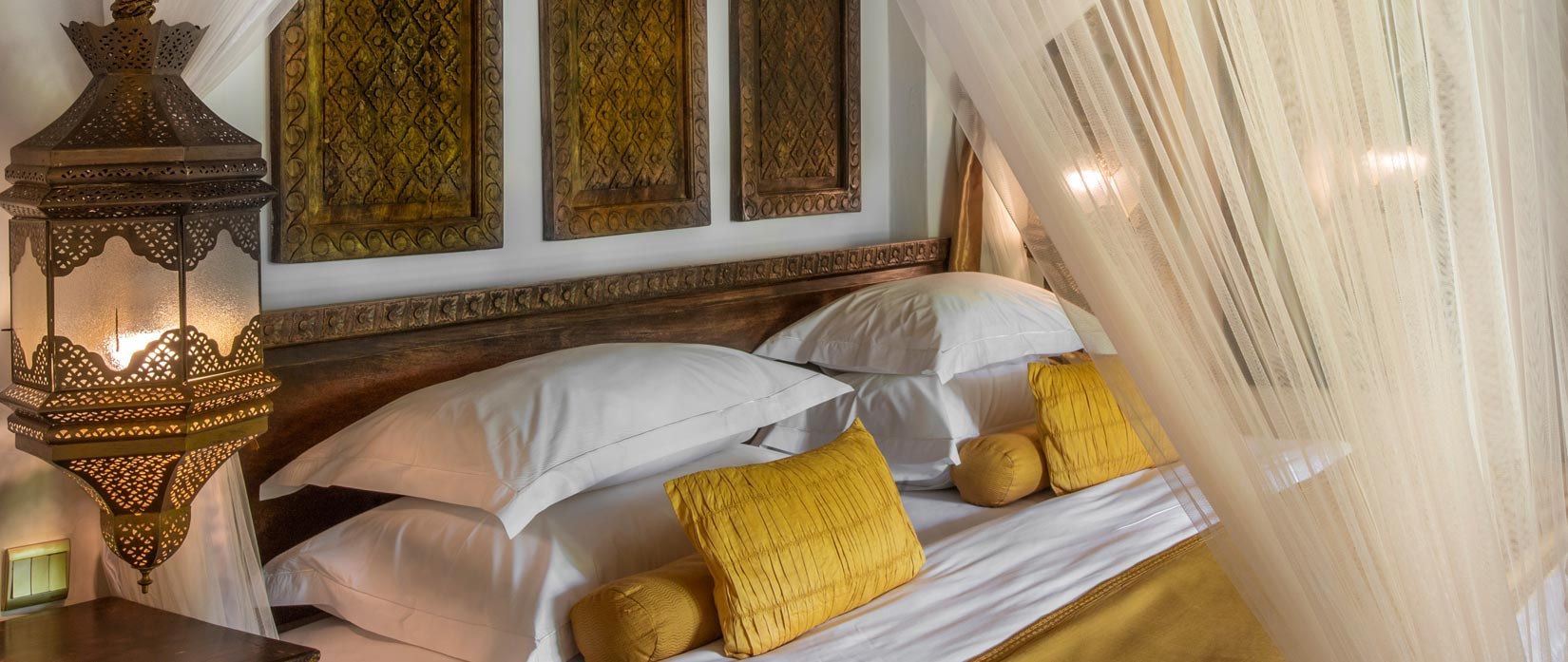 Honeymoons
Baraza is an ideal retreat for honeymooners, with special surprises during your stay. This beautiful hotel has a romantic charm and offers a number of memorable venues just perfect for two.
Booking Enquiry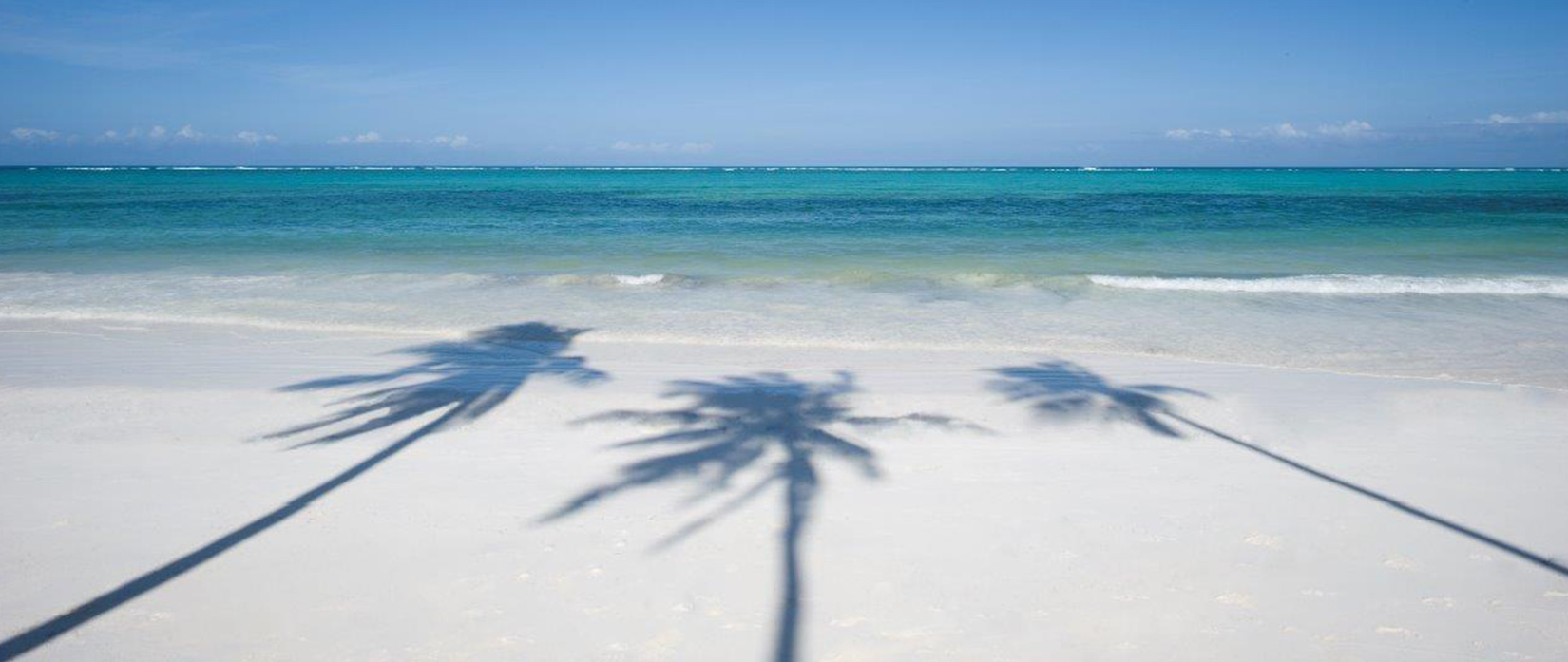 Romantic Zanzibar
Zanzibar, the magical island where the fusion of Arab, African, Indian and European cultures has created a pace of life, a style of cuisine, and a colorful
tapestry of architecture, heritage, myth and magic that is found nowhere else in the world. On the award winning beaches of the South Eastern Coast
of the island lie Zanzibar's finest properties specializing in travel for two in the most romantic of locations.
Booking Enquiry